Greetings and nice wishes to our friends who will be with us, I hope to spend next week in the fun and joy .A will be great joy up over the rainbow.X X X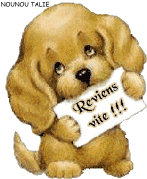 Great, I'm very happy X ; it's an honor for me to be back as X Queen of the Week in Croatia. We party X at the Rainbow Xand Croatia X . So, we all celebrate big .X X
Small friend what you says to your family, you have to pack up and get on the road. My friend will be a big celebration.. X X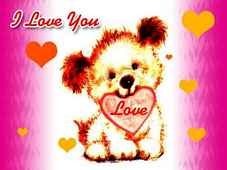 Well, we will not pack a lot of things, in the Rainbow X ; the Angels X just need our wings X . My family, X yes they will need to pack their bags to come to Croatia.X
Here still winter, it is now a little warmer, but again they announce snow, so be prepared! We have snow, Have you ever seen snow? X X
No, I've seen snow, although we have snow in my country, where I lived with my family was a very fresh X placeX with flowersX
How will you spend your family in the kingdom? All are certainly happy for you! X X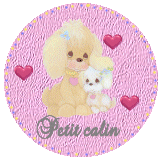 Sure my family celebrated X with friends X X in Croatia,X we ´re going to have a lot of funX X
Do you like fireworks; if you want we will prepare it! X X X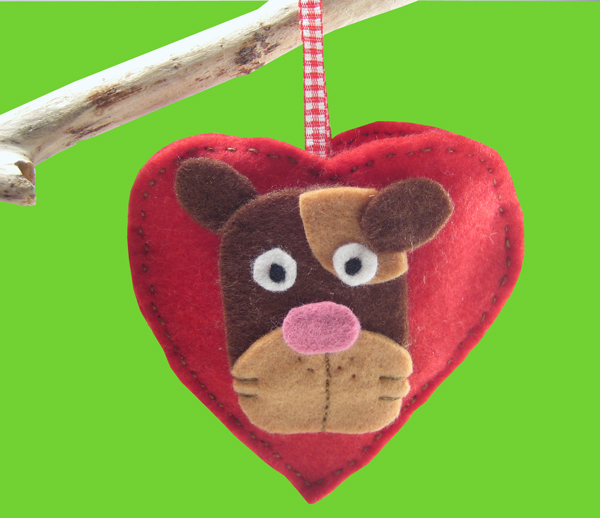 Yes, I like fireworksX . We have it at the time of ChristmasX and New YearX . Some very nice X other noisyX
What is your life story, who you are and how you came to the family? X X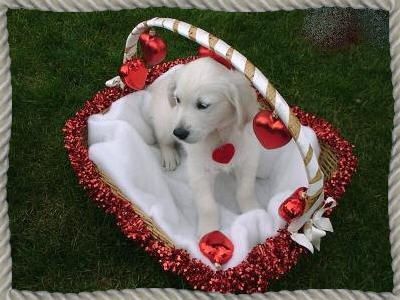 This is my story. My daddy Armando bought me when I was six (6) months old. I was the only one for a while and then came my two sisters (Puky & Kitty). When my parents divorced, my daddy Armando stayed with the three of us & Kitty daughter (Gueparda), for quite some time.
Because of his work, he traveled frequently, so he left us with the Veterinary who look after us. Even thought, he loves so much, he had to take a very hard decision and gave Puky, Kitty & Gueparda to a well-know people that take care of them, but he kept me.
Later, with the same job, my daddy Armando was transfer to the city (Caracas), so we moved to grandmother house, where my Mommy (mamitiita) & my new Sister Brandy Josefina lives and a month later My Mommy (Mamitiita) rescued Thomas Alejandro from the street.
From the beginning it was love at first sight with my Mommy, she gave a lot of love, was aware of me and whenever I need something, she told my daddy.
She was the one who bought me my first dress, the bows, etc. etc. My daddy was very surprised too. She started to spoil me. Well she spoils the three of us....
The first day, I was bit on my ear by Brandy Josefina and if I approached to her, she barks. She did not want me to touch her toys. Then she understood that I was her sister.
Thomas Alejandro, he is very sociable, loves my Mommy, he loved me and always take care of me.
One day, Mommy took us to the Vet for checking and also because she saw I had some lumps. The Doctor says "She had too many cysts and in her breasts a small tumor (most sensitive) that would grow over time." The Doctor told my daddy and my Mommy could not do anything, if he operated the outcome could be speeded up and also because of my age it was not recommended.
So, the suggestion was to give me a good, beautiful, quality of life until the time comes. Mommy fulfilled properly, no one noticed that I was so sick (metastasis), she care, was always aware, responded, bought me my stuff, and took me to a parties, to the doctor for my check. She gave everything I need and was the last two happiest years of my long life.
When, it came the time to go to the Rainbow, I did it very quiet in the arms of my Mommy, Thomas AlejandroX ; Brandy JosefinaX & DaddyX were with me.
I did have the best Mommy that I could never have..... Love you Mommy....X
What this family has accepted, do you have some memories of before? Was it a mutual love at first sight? X X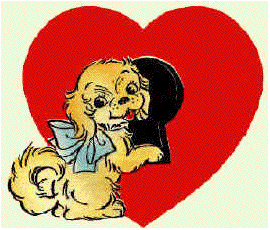 My familyX is the nicest I've had. I have many nice memories for my familyX I was good-natured, sweet, loving. An unconditional dogX . Was mutual love from the 1st time with my dadX , my momX , my sis & brother.X X
You left your family and it left a big hole for you, whether you remember them sometimes? X X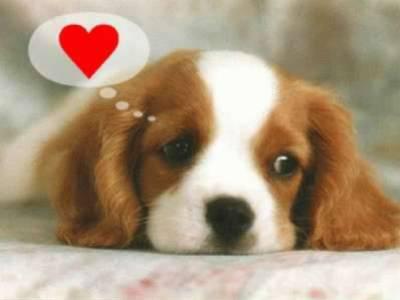 SureX , I remember to all of themX with great affectionX and careX everyone from my cloud RainbowX
To end your message to users of this site and can have any word and other petsX X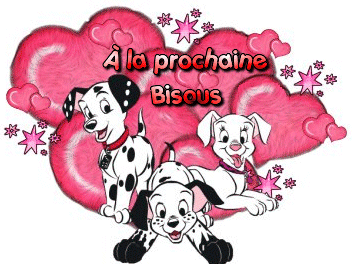 X X X X X
To all my friendsX X and auntiesX that I love X them very much, thank you for so much loveX to me, I know you remember me. To my doggy & feline friends, I tell them to be happyX and to love their mommies very much.X X
I wish you a nice and pleasant week, lots of fun and lots of gifts and visit friends!

X
X X X X
Thank you, thank youX , yes we will have so much funX this week of my reignX I will go down from my little cloudX to be with all my friends X X and aunties.X
♪♪ εїз-Ðønnå MårgaRîtå-εїз ♪♪