CONGRATULATIONS charming Chimuelo, coming to us from Peru! You're our English King this week!

Does this make you happy?

What gifts would you like to receive to celebrate your royal week?
I am very excited and full of joy, I am honored that I have chosen dog of the week in England. Of gifts I want my favorite dishes and they made me much more.
You're an 8 year old Mixed Breed dog, and quite the handsome fellow.

Can you tell us about yourself, and what type of personality you have?

Are you a dog that likes to bark?
I am a dog with a lot of energy despite my age, I like to run around the park, bark and play with Canelo, I am naughty and very jealous.
How did you come to live in your nice home? Were you a puppy or adopted later in life?
My neighbors had found me lying in the park near home and they had me three days, when they did not find my owners they left me outside in a little box and my mom saw me and she felt sorry, I went home because it was cold outside and I ended up staying with them.

You have two cat housemates, Kiry and Tigro. How do you get along with them?

Do you like being the only dog in your home?
Tigro years that is no longer with us, I have other cats and I'm not the only puppy, there are three more: Mandy, Fido and Canelo.
What makes you a special boy, and your family loves the most about you?

What would you say is your best feature?
Even though I am very naughty and spoiled, I am quite affectionate, loyal and I love my whole family.
For many of us the days are starting to get cold with Autumn, and Winter not far away. What is it like this time of year where you live?
It is already hot in the morning, we are in the spring, although at night it feels a little cold.
What do you like to do in a typical day?

Do you have a favorite place you like to nap?

Do you have a favorite toy?
I love to sleep in the armchair and at the foot of the bed, I like to run, jump and play with other friends in the park and my brother Canelo, I am not a lot of toys I prefer to bite my flesh.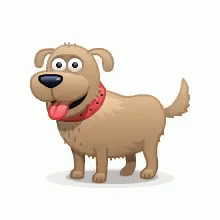 You seem like a very content gentleman. What do you like most in life?

Is there anything you don't like?
If I'm very happy, I like to go out and play in the park, I do not like it when they bathe me and unless they give me vaccines or give me pills.
You have a very nice name. What made your family decide to call you Chimuelo?

Do they call you any other names?
I was chosen that name by a dragon from an animated movie, they tell me Chimu or my mom calls me my baby, my love X X
Can you share with us an entertaining story about yourself?
When they adopted me a few months later, two of my former owners appeared and took me with them, but the next day very early they left me out of the house, I made a lot of noise to be let out because I wanted to return with my new family X
What do you like best about being here at Uniteddogs?
Have good friends and meet new ones from different countries, share experiences, gifts, see their photos, know their customs, etc.
If you could have one wish granted, what would it be?
May God grant us good health to continue enjoying life, our families and good friendships.
What five words best describe you?
Affectionate, loyal, naughty, spoiled and curious.
Thank you dear Chimuelo for a very nice interview. Is there anything else you would like to say to all your friends?

Let's all give our sweet English royalty this week a raising of the paws, the ever so entertaining....

KING CHIMUELO! X X
You're welcome, thanks to my dear little friends and friends for choosing me as king of the week in beautiful England, kisses and my sincere affection for all X X