CONGRATULATIONS dear Taqueta on becoming our Dutch queen this week for your second time!

Are you happy to be queen in the country of tulips and windmills once again?

Will your family celebrate and spoil you this week with all kinds of nice surprises?
Yes, I am very happy to be a dog of the week in the Netherlands, for the second time. Thanks to everything. X
You're a seven year old Boxer dog, and quite the lovely girl. Can you tell us about yourself and what type of character and personality you have?
It's ugly that I say it, but yes, I'm charming and fun X
I'm a princess, this week will be "queen". Ji ji
You live with Rocki, who is your father. Are you a daddy's girl?

What is your favorite thing to do with Rocki?
Yes, I am the potato girl, hee hee, I like it, we have played a lot, now my dear Papa Rocki, he does not want to play so much anymore, so I take care of him, but I'm still the one with the lead, I have it dominated, ha ha ha.
What I like the most ... lick his ears, hahaha and drink the drops that fall from his mouth when he has just drunk. and I also like it, to lie down beside him when the weather refreshes. He leaves me all, I'm his darling!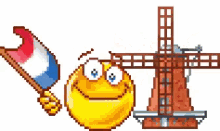 What makes you a special girl, and your family loves the most about you?
I am very different from Rocki, with me the earthquake, but now I am calmer, but very nice, I am very expressive and they are "in love" with me, ha ha ha. Many times I hear them say: "he has given life to Rocki"
Rocki is cabezon, but tranquilooo, I am very obedient, but I do not stand still, I am always attentive to any noise inside or outside the house, I notice my barking and call Rocki to help me, he imposes maaas, he is big. We are both the center of attention of the family.
You have a nice story of how you got your name. Can you tell us why your family named you Taqueta?

Do they call you any other names?
They call me Taqueta, because when I was a baby, I had a little white spot on my nose, this speck disappeared, but I kept the name.
Taqueta is speckled in Valencian that is the language spoken in my community, now they call me Taca, because I'm older, ha ha ha, Taca means Mancha.
What do you like to do in a typical day? Does your family take you anywhere special?

Do you have any dog friends?
If we have slept in my dad's house, which is normal, when my daddy gets up, he takes us out for a short ride, he takes us to the car and takes us to Leo's house, there we spend all day, entering the house and going out to the garden, playing asleep and barking at everything that seems strange to us, at noon, my parents come to eat, and something rich is always delicious, hee hee. they go back to work and we stay so richly with Leo, we nap, we play with her and we wait for our daddy to come, then he turns us around and we go to dinner and sleep.
That's how our days are, fun and spoiled!
You live in Spain. What is the weather like this time of year?

Can you tell us something special about where your live?
In this time, it is cold here, but when it does not rain, it looks beautiful, we do not have very cold winters, here it is rare for snow.
Where we live, it is a beautiful town surrounded by mountains but 10 km from the sea, so we have everything.
What do you like most in life?

Is there anything you don't like?
What I like most, is when we are all together, my parents are never abusive and they pay all the attention to Rocki and me.
I do not like to be touched by the tail.
Can you share with us an entertaining story about yourself?
When I was little, it was a mess, everything that Rocki, had not done, did it yoooo, dig in the garden, bite shoes, control of television, that was yoooo.
When they leave us alone at home, uh, I do not like anything, then I always think of something, for example reach the bag where Leo keeps pieces of bread, to give us as a prize and Rocki and I eat it all, when they arrive, I look at them with my little face of "I have not been" and you know who has the pieces of bag .... Rocki. !!!
The scolding is taken by him, hee hee hee.
You have been on this site many years now, and have many friends. What do you like best about being here?
We have made many and very good friends, some we have met in person, I love the affection they show us and I love to see how we rejoice and celebrate all the friends, I also like to see how we get sad and accompany families when the friends depart to the rainbow.
Although currently the page is not as active as before, Leo continues to travel, less than before, we must recognize, but can not stop coming. We love you !!!
What do you like best about being a dog?

Do you wish you could do something that dogs can't do?
Ha ha ha, not having many obligations, my abu always tells us: When I am born again I want to be a dog !!!
Without hesitation, I would like to speak the language of humans.
What five words best describe you?
Obedient, friendly, guardian, mimosa and guapaaa.
Thank you for a very nice interview. Is there anything else you would like to say to all your friends?

Let's now begin the celebrating for our sweet and charming Dutch girl this week....

QUEEN TAQUETA! X X
Give heartfelt thanks to the friends and little sisters for choosing me for the second time, so little sisters, prepare the friends, we go to Holland, there I wait for you all X