X Hello ♫☺✩♥ AQUITANE AVAIE ♥☺✩♫, Congratulations on being voted as our dog of the week in the Spanish Speaking Site, isn't that exciting? What do you like to say all your friends who made this possible?X
Woof woof me is so happy X me is running around and dancing through the whole house.
This is my 1th time to be DotW in another country and Spain is very special and even more this week.X
The 5th of December is celebrated in our country as "Sinterklaas". He is a very old man who gives little children (and dogs) gifts and he is sailing to our country by boat. And guess where he comes from?.............Spain!! X
Can you tell us briefly how you came to live with your family?X X
When my mom's guide dog Sandrine died everybody was very sad. Also the cats and especially Aloha, she and Sandrine had a special bond.
Our mom got a new dog Rosa and she is very nice but different trained. She is more busy with our mom and less with the cats.
So Aloha was very depressed. My mom decided to let Aloha pick her own puppy from a nest of dogs related to Sandrine.
And she picked me!!! Since than we are always together and always playing and Aloha is happy again. Mom says Aloha and me picked each other.
how are you going to celebrate XX your week this time at your home? Would you like your family to do something special for you in your week?X
O yes this will be a very special week. My mom and dad are so proud of me.X X
My dad already promised to make something nice for me. I think he will make a beautiful picture for me.
Mom also invited the family i came from and make a big party. So i will see my dog mommy again also.
We all love it when the house is full of people and cats and dogs. We all love each other and never fight.
And of course we will get treats and gifts and we can eat all we want X
Your family is big; you live with yours X kitty furriers also with your X Duncan Shadow X Rosa Munda, & X Bella. Are you friends with each other and you often playing together? Tell us with whom of them you get along better?X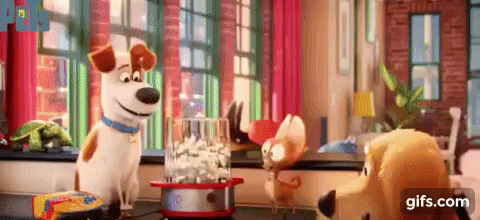 O yes we are all friends and we never fight and we play a lot every day.
My favorite is Aloha , she is a cat but that does not bother us. We are 8 paws on 1 belly Aloha and me.X X
If i have to pick one of the dogs it would be Bella. She is my favorite dog and is very sweet. She never gets angry at anyone.
Some of the cats hang on her tail sometimes and she likes dragging them around. Or she lets them climb on her back like she is a horse.
Every day we play with each other and with our mom and dad. Our alltime favorite is "train riding". Mom and dad put paper boxes after each other like with a train. And everyone jumps into a box. We all have boxes and some go together in 1 box. Than my dad starts pulling and says train time X
Tell us how you spent your day? What is the best part of your day?X X
We are very spoiled. Every day starts with food for all of us, only when we have finished mom and dad get food.
We are combed every day and checked and our teeth are even brushed every day.
We get a lot of treats and play a lot.
The best part of the day for me is when mom takes Rosa and me for a walk. There is a little mountain of sand we play on. I like running on it a lot.
Also there are other dogs there who are our friends and we play with them to.
Sometimes we also take Aloha with us in a little harness. Haha we have so much fun X
You seem a pretty girl X ♫☺✩♥ AQUITANE AVAIE ♥☺✩♫, but there must have been some naughty things you have done! Tell us, the naughtiest thing you have ever done? X X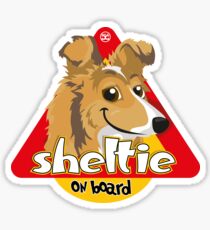 Thank you very much you think i am a pretty girl X
O yes i did some naughty things, but hey i am a puppy right X
Ok there was one time a shoe from my mom went missing....................me has no idea where it went X
Mommy was not angry, she is never angry at us, but she did had to buy new shoes, hehehe X O yes i can be naughty X
Or there was this time our daddy was working in the yard. Me and Aloha decided to help so we made big holes of earth...........and got back into the house with our black sand paws. Than they had to clean the flour again, that was just done.
But hey Aloha and me were just helping X
Thank you, ♫☺✩♥ AQUITANE AVAIE♥☺✩♫, for taking the time to answer all these questions. We hope you have a beautiful week X here at the Spanish-speaking site. X What would you like to say to your aunts and your friends?X X
I find this super nice and I am so happy with so many friends voting for me. And i will be going to Spain next week to visit you all, how exiting is this!! X
Thank you so much my friends for voting for me what a lucky puppy i am.
hehehe now everybody in Spain can read about me biting my mom's shoes. Woof Woof X X
Also thank you very much for this very cute Christmas picture for me. Mom and dad say i look super cute X X
Queen ♫☺✩♥ AQUITANE AVAIE ♥☺✩♫, We can only wish you to spend a peri-genial week X X X howX QUEEN ♫☺✩♥ of UD and that you enjoy the celebration very much.X
My mom says UDC is the best and most beautiful site in the world.
My mommy has a lot of pain now and can not do a lot on UDC. But she wants to give gifts to all of our friends here.
Many thanks from a very proud Avaie X X X