We have a very special angel to be our English queen this week of Easter.Congratulations dear angel Donna MargaRita!  Are you happy to be our English royalty this week?Will all the angels be celebrating?
Thank you, yes from my cloud homeX , I am very happy X and sure we will be celebrating X X here in the rainbowX
You made your journey to the stars on January 10, 2010, so some time now. Are you happy being an angel? Can you tell us about the Rainbow Bridge?
Yes, I'm very happyX . I have always been happy.X The RainbowX is very beautiful X a place where some day when God X decides our whole familyX will be reunited, several of them have already arrived.X
How did you come to live in your nice home?
I lived with my dad ArmandoX outside of the capital city, when he changed Job, we moved to live in the house of Auntie CarmencitaX since then she become my motherX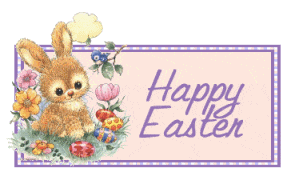 You lived on this earth for almost 14 years.  Did you have a happy life? What do you miss most about your family?
Yes, I had a very happy lifeX , I was the beautiful ladyX . How strange, maybe, not to be with my dad ArmandoX and my mommyX
This is the week of Easter, the most holy week in the year, so to be chosen queen this week is quite an honor. Do the angels all celebrate Easter in the stars?
Yes, we celebrate EasterX , we look for Easter eggsX and we have a lot of funX X . Here the memory of Easter 2018
You shared your home with doggie housemates Thomas Alejandro and Brandy Josefina who joined you in the stars this past year. On earth, were the three of you good friends? Do you all play together now at the Rainbow Bridge?
Yes, we were great friends. Thomas AlejandroX took good care of me. Now that we're together, we have a lot of fun with my beloved Theo, brother-in-law Joe Armando and cousin Mora. With my family cats Luchito & Katrina X X
What made you a special girl, and your family misses the most about you?
I was always very educated and always gave unconditional love.X What they miss most is maybe they said that I was pure sweetness and that I was her AngelX
At the Rainbow Bridge, you fill your days with playing in the golden grass fields, napping on clouds, star hopping, and other such fun activities. On earth, what were some of the fun things you would do in a typical day?
I would be in the garden looking for flowers X and if we were in the park I would be playing with the pigeonsX & friends
What were some of your likes on earth? Was there anything you didn't like?
I liked a lot eating strawberry-flavored ice creamX and walking in the park. X I do not think there was something I did not like.X X Lovely memories, right now we are all angelsX
Memories of our angels are very dear to us humans on earth, and keep you always near to us. Can you share with us a fond memory your family has of you?
My family has many beautiful memories. I think the most precious thing was the many years that I was able to share with themX , with my grandmother MamainaX , my brother Thomas AlejandroX , my sister Brandy JosefinaX
On earth, your family lives in Venezuela, which is having hard times now.  Do you watch over them and hope that the future will be better?
Of course, we are all looking after my familyX X , it's not just me. We hope that soon there will be freedom in Venezuela and we can be a beautiful country as before.X X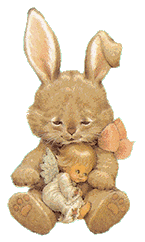 Easter is all about renewal, new life, and happiness. How do you think we on earth can bring happiness in our lives?
A very difficult question, with the situation that is happening in my dear CountryX . Maybe being in solidarity, giving a handX to those who need it at this timeX X
If granted three Easter wishes, what would they be?
For me and my brother & Sister we would put these three wishes in one:
FREEDOM for VENEZUELA.
What five words best describe you?
I describe myself as: Great Fighter, Excellent Sister, Pure Innocence, Faithful, Honest and SincereX X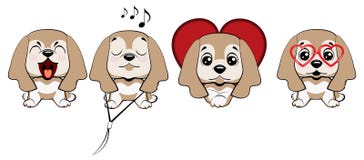 Thank you dear angel for a very nice interview.  Is there anything else you would like to say to all your earthly friends?

Let's give a very special welcome to our angelic English royalty this Easter week....

QUEEN DONNA MARGARITA! X X 
Thanks to all my friendsX X and aunties X X . Enjoy with me the week of my reignX . I hope that MommyX has no trouble to log in the pageX X