On this week of Valentines Day we have a very special boy to be our English king.

Congratulations dear Max on your first time in the royal spotlight.

Are you happy to be king this week?

How do you plan to celebrate?
I am thrilled to be King the week of Valentine's Day. Hopefully I get my favorite treats.
You are fairly new to your home and UD, so please tell us all about yourself and what type of personality and character you have.
I am still trying to get used to being a house dog. I love mommy's bed. I am shy. I love car rides and get to go on plenty rides. I stick close to mommy in the house and where ever we go. I got my first grooming on Saturday and the groomer was able to get lots of the mats out. She plans to to do me again in a couple of weeks.
You were abandoned by your first family and found your way into your new home. Can you tell us more of your story?
My first family abused me. After they left me, I ran the streets mostly. My new mommy always made sure I had food and water.
Valentines Day is all about love, and you have definitely found love in your new home.

What do you like best about your new family?
I love being a house dog and I mostly stay on mommy's bed. I get lots of walks too.
You now have some new siblings, dog mates Lady, Star, and Toto. How are you getting along with them?
We all get along very well. Before I joined them I would often jump the fence and play with them.
We hear you are quite the escape artist and have jumped the fence a few times. How is your family keeping you from partaking of such activities?
Mommy keeps me on a leash when I am outside. She has to take me for walks on the leash for potty breaks she is worried I will jump the fence if left in the yard.
How do you like to spend your days?

Do you have a favorite toy or game you like to play?
While mommy is at work she can tell I spend most of the day on the bed. She can tell I play with the toys. I did destroy a toy box.
You have very beautiful fur which probably takes a lot of care. How does your family keep you looking so handsome?
Actually before I joined my new family I was very matted and dirty. Just can't see it in the pictures. I would often jump in ditches and get very muddy and wet. Mommy now brushes me every day.
In the United States it is very cold in many places right now. Is it cold where your live? Do you have snow?

Do you have a favorite warm place to nap?
Today was nice since it was in the 70s, Later tonight a cold front will drop our temperatures. We have rain and storm chances overnight and early in the morning. The high on Thursday will be in the 40s. Sometimes this time of year we can get snow. My favorite place to nap is mommy's bed.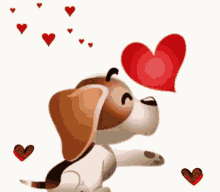 What are some of the things you like?

Is there anything you don't like?
I love to play with toys and I love walks.
I am a very picky eater and I don't like certain food. Took mommy awhile to figure out what I like.
You recently had surgery to well, you know, the surgery boy dogs have to have. How are your doing now? Are you still trying to scratch?
My incision is all healed and I am not bothering it anymore. I was so glad to get rid of the cone.
What five words best describe you?
Lovable, shy, sweet, patient, easy-going.
Thank you for a very nice interview sweet boy. Anything else you would like to say to all your new friends?

Let's give a special Valentine greeting to our very special English royalty this week....

His royal pawness....KING MAX! X X
I am so excited about being King. Thank you for the honor.